First training for local tour guides in 20 years receives a guest of honor and media attention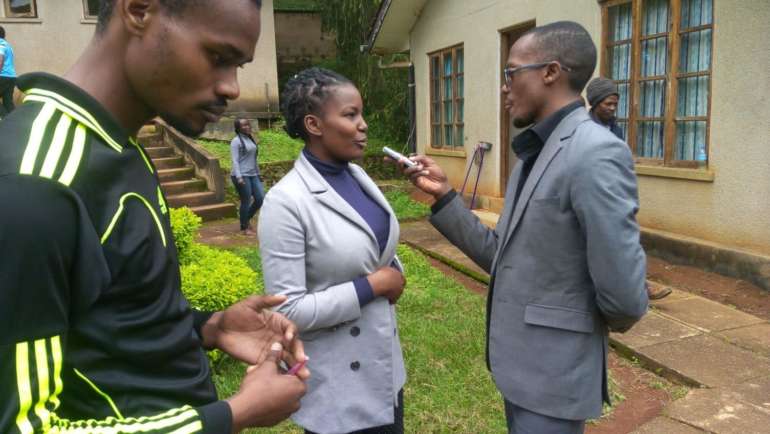 The training for local tour guides carried out through the BUSCO project is the first one in more than 20 years in Lushoto District . The opening of the training was greeted by a guest of honor, the Lushoto District Executive Officer on the 16th May, 2018. The day also received media attention, as radio interviews were carried out by a local radio presenter from Utume Radio-Lushoto.
Blog post by Dickson J. Shekivuli;  Lead Key Expert Ecotourism Lab
The training for tour guides is facilitated by Ecotourism Living Lab SEKOMU through BUSCO project. A number of 36 tour guides registered to attend the course during their training needs assessment, and in the first day 36 tour guides registered for training which makes 100% turn out.
At the opening remark, Lushoto District Executive Director (DED) commented on the good job that BUSCO project is involved in by linking business and University through co-creation. Lushoto DED advised the tour guides to take the training seriously in order to enhance their capacity and to add value to ecotourism business in West Usambara.
When interviewed by Radio presenter from Utume radio, DED promised to put much attention to tourism industry, provide full support whenever necessary to local ecotourism stakeholders so as to improve tourism sector in Lushoto District. Most local tour guides perceived the training very important, as the previous training was conducted more than 20 years ago. Hence, most new young tour guides are not well equipped with tour guiding skills.
Take a look at the day through pictures: