University of Iringa College Management Visits Diak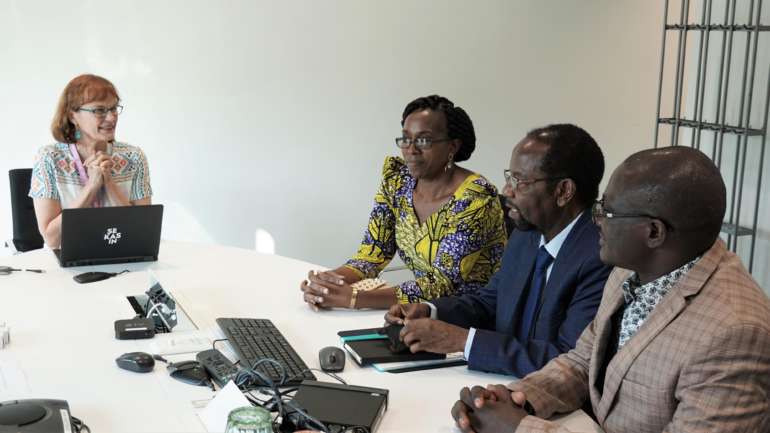 Diak had the pleasure to receive high profile visitors from Tanzania on September 1, 2019.
VC, Professor Ndelilio A. Urio, Dean of Business Faculty Dr. Blandina Kisawike and Head of Center of Entrepreneurship, Mr. Deo Sabokwidina visited Diak as a part of their larger tour in Finland.
In the meeting, current co-operation within BUSCO project and future options for co-operation were discussed. Vice Rector, Dr. Pirjo Hakala also presented Finnish higher education system and Diak's profile in education as well as in research and development.
The guests also met with BUSCO's Project Manager Dr. Elsa Keskitalo, Diak's Expert in International Affairs Terhi Havimo and Lecturer Jouko Porkka.